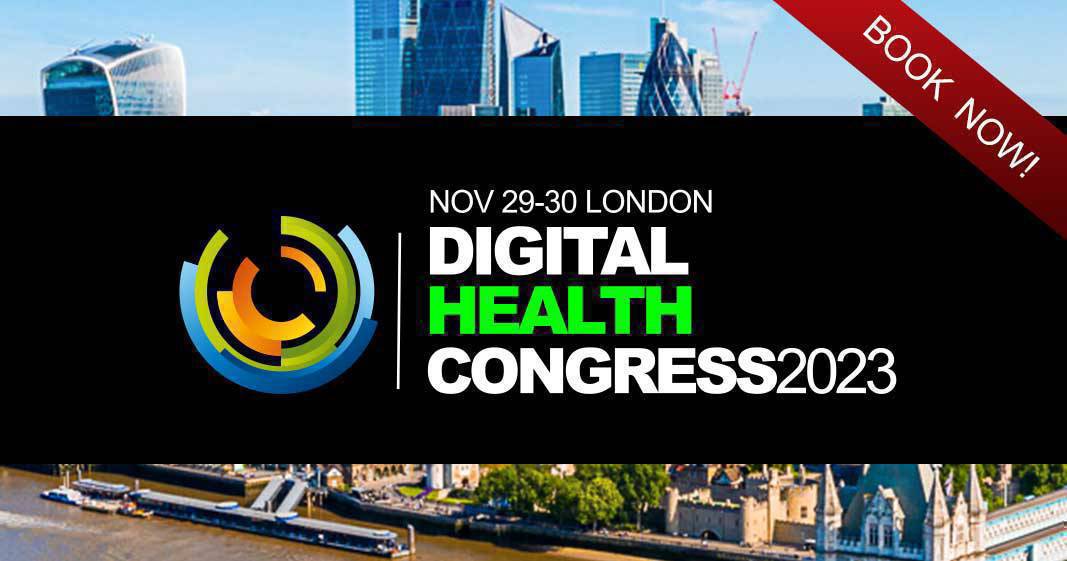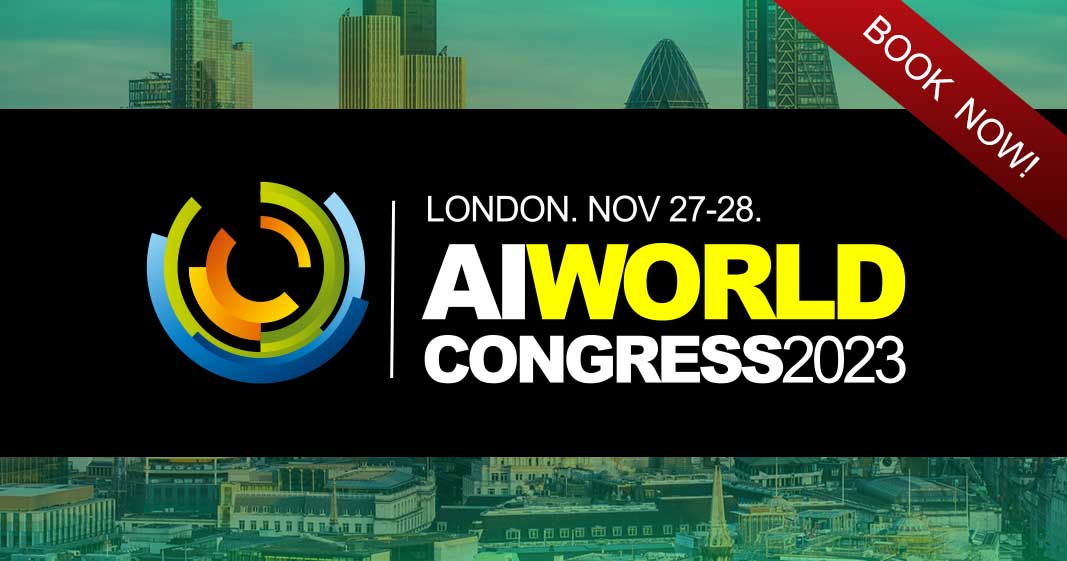 The Artificial Intelligence (AI) in Internet of Things (IoT) Market size is expected to grow from USD 73.23 billion in 2023 to USD 106.91 billion by 2028, at a CAGR of 7.86% during the forecast period (2023-2028).
New York, Aug. 10, 2023 (GLOBE NEWSWIRE) — Reportlinker.com announces the release of the report "AI in IoT Market Size & Share Analysis – Growth Trends & Forecasts (2023 – 2028)" – https://www.reportlinker.com/p06484267/?utm_source=GNW


The need to efficiently process vast volumes of real-time data generated from IoT devices, the growing demand for performance management appliances, and the need to reduce downtime and maintenance costs are the primary factors driving the market's growth.

Key Highlights
IoT technology is essential for various organizations to digitally transform, thus, empowering them to upgrade the existing processes by creating and tracking new business models. More and more companies view IoT as an important element for business success, thus increasing its adoption. AI and IoT, both technologies, when combined, are creating intelligent machines that simulate rational behavior and support decision-making with little or no human interference. The growing emphasis on effective management of data generated from IoT devices to gain valuable insights and real-time monitoring to curate an enhanced customer experience are the key growth drivers for the market.
The retail industry is leveraging cloud AI in IoT-based services to augment customer experience programs and generate more customer-oriented products. For instance, in a smart retail environment, a camera system outfitted with computer vision capabilities can use facial recognition to recognize customers when they walk through the door. Suppose the system detects most customers walking into the store are Millennials. In that case, it can push out product advertisements or in-store specials that appeal to that demographic, therefore driving sales.?
Furthermore, most companies are shifting to the cloud from on-premise AI, owing to faster delivery time with low latency and real-time tracking, likely to foster the studied market growth during the forecast period?. For instance, Amazon Echo Amazon has introduced Web Services IoT, a managed cloud platform and lets devices connect securely to cloud applications and other devices. In February 2021, IBM and Red Hat announced a new collaboration to use a hybrid cloud designed to deliver an open, flexible, and more secure solution for manufacturers and plant operators that will drive real-time value from operations data from industrial IoT.
However, the lack of a skilled workforce and growing concerns regarding data security are some major factors restraining the studied market growth. It is crucial to ensure that the data is secure and in safe hands because AI and IOT collect sensitive and essential data from their users or clients. But since users have no idea when someone would attempt to access our private and sensitive data, security is always a concern with technology and restricting the market growth.
During the spread of Coronavirus, the ability for organizations to access scalable, dependable, and highly secure computing power, whether for vital healthcare work, to help students continue learning, or to keep unprecedented numbers of employees online and productive from home are some of the critical factors owing to the growth of the market in this situation. Hospital networks, pharmaceutical companies, and research labs are using AI-enabled IoT devices to care for patients, explore treatments, and mitigate the impacts of COVID-19 in many other ways. All of the above factors have accelerated the market's growth rate in the short run and are expected to augment it further in the long term.

AI In IoT Market Trends

Healthcare Sector Expected to Witness Robust Market Growth

Healthcare organizations can improve human performance on tasks such as diagnostic or therapeutic decisions, supporting clinicians in treating diseases, etc., by collecting and analyzing high-frequency Internet of Things (IoT) sensor data and computer vision (AI). Routine physical assessments of mobility and balance are usual healthcare activities with significant potential to be transformed by combining IoT and AI technologies (IoT). With IoT, care providers can simplify assessment using fewer steps while making the test quantitative, consistent, and reproducible.
Hospitals, clinics, pharmaceuticals, and academic institutes testing and storing vaccines, such as COVID-19 vaccines, still lack visibility on their refrigerators' real-time state and performance. Due to this, there is an increasing need for IoT-based predictive maintenance for vaccine logistics and safety. IoT can also improve diagnostic accuracy and remote patient monitoring, reduce the need for follow-up visits, reduce wait times, identify critical patients, and track medical equipment.
Furthermore, innovations in AI and IoT allow hospitals to take full advantage of data, like CT scans and records of patient vitals. These systems enable doctors to monitor patient health remotely, even when not in the building, and identify which patients need immediate attention. IoT can also boost the accuracy of diagnoses for certain diseases like breast and lung cancer.
Smart hospitals are utilizing IoT-connected technologies and robotics to deliver a new age of health support and treatment. There is an emergence of various IoT devices and applications designed for the healthcare sector, including sensors and apps for telemedicine consultations and remote healthcare monitoring. In this regard, IoT is helping to improve healthcare via real-time patient monitoring (fitness trackers, smart wearables, panic buttons, etc.), advanced diagnostics through smart image analysis, and robotic surgery. These applications help collect data to provide preventive measures for a person, early detection, and drug administration.
Smart healthcare trends are expected to grow significantly as a result of the rising adoption of IoT technologies. For instance, in December 2022, ASUS, a computer hardware manufacturer, unveiled smart healthcare solutions at the Taiwan Healthcare+ Expo. The ASUS Smart Healthcare theme encouraged digital change as various products were displayed at the ASUS exhibit. The community health management, precision health, and telemedicine trends which are driving the digitization of Taiwan's medical institutions were addressed. Moreover, AI algorithms and IoT devices also helped hospitals manage community health, allowing them to transition from community hospitals to modern hospitals through digital transformation.

North America Is Anticipated To Hold Major Market Share

North America is one of the major regions with significant market share because of the wide-scale adoption of AI and IoT technologies in many industries, like automotive and transportation, manufacturing, retail, and healthcare, which is one reason for the growth of the market studied in this region. North America is one of the leading regions with research into developing AI and IoT applications in new end-user industries. According to Cisco, the United States and Canada have the highest average per capita devices and connections as of 2022.
The manufacturing platform of North American companies has undergone a digital transformation which is creating an opportunity for the AI solution providers in the manufacturing of IoTs in the country, which has been enabling these companies to control energy and water usage in manufacturing facilities, boost equipment resilience while reducing waste, and check product quality in real-time on the production line. Providing scalable predictive quality, predictive maintenance, controlled release, and touchless operations would be helpful in increasing the sustainability of production in the region's plants.
Many global companies are partnering with market vendors to integrate AI-based IIoT into their production lines, fueling the market's growth. For instance, in September 2022, P&G and Microsoft signed a multiyear partnership agreement to revamp P&G's digital manufacturing infrastructure. According to the partnerships, the industrial internet of things (IIoT), digital twin, data, and AI would accelerate product delivery to customers and boost customer satisfaction while increasing productivity and lowering costs.
The region has many global IoT and AI-based vendor providers, especially in the United States. In addition, the country has a high-tech ecosystem, and the region's automobiles have become increasingly software-oriented. When AI is coupled with the IoT, the devices can analyze data, make decisions, and act on that data without human interference. Tesla's self-driving cars are examples of AI and IoT working in tandem. With the incorporation of AI, self-driving cars predict the behavior of cars and pedestrians in various circumstances. For instance, they can determine road conditions, weather, and optimal speed and get smarter with each trip.
The industry's potential for growth in North America is reflected in the fact that many American AI platforms and software manufacturers collaborate with IoT solution providers to improve their market share in the area.

AI In IoT Industry Overview

The AI in IoT market is highly competitive owing to the presence of a large number of players in the market operating in domestic and international markets. The market comprises several players, such as Microsoft, Salesforce, AWS, SAP SE, Oracle, and IBM Corporation. The brand identity associated with the companies has a major influence on the market. As strong brands are synonymous with good performance, long-standing players are expected to have the upper hand. The vendors offering advanced AI solutions and continuous upgrades in their offerings may be the popular choice for buyers.

In November 2022, Microsoft announced pre-orders for new Surface products, Surface Laptop 5 and Surface Pro 9. With this, the company shared its vision for the next era of the Windows PC, where the PC and the cloud intersect and tap into innovative AI technology to unlock new experiences. Microsoft is committed to investing a significant amount in IoT research and the intelligent edge, thereby adding new services and features to Azure IoT for industries like healthcare. It is further driving its business strategy to define success in the age of intelligence.
In November 2022, AWS IoT Core announced the launch of AWS IoT Core Device Location. This new feature allows customers to track and manage IoT devices using their location data, such as latitude and longitude coordinates. Using AWS IoT Core Device Location, customers can optimize business processes, simplify and automate maintenance efforts, and unlock new business use cases.

Additional Benefits:

The market estimate (ME) sheet in Excel format
3 months of analyst support
Read the full report: https://www.reportlinker.com/p06484267/?utm_source=GNW

About Reportlinker
ReportLinker is an award-winning market research solution. Reportlinker finds and organizes the latest industry data so you get all the market research you need – instantly, in one place.